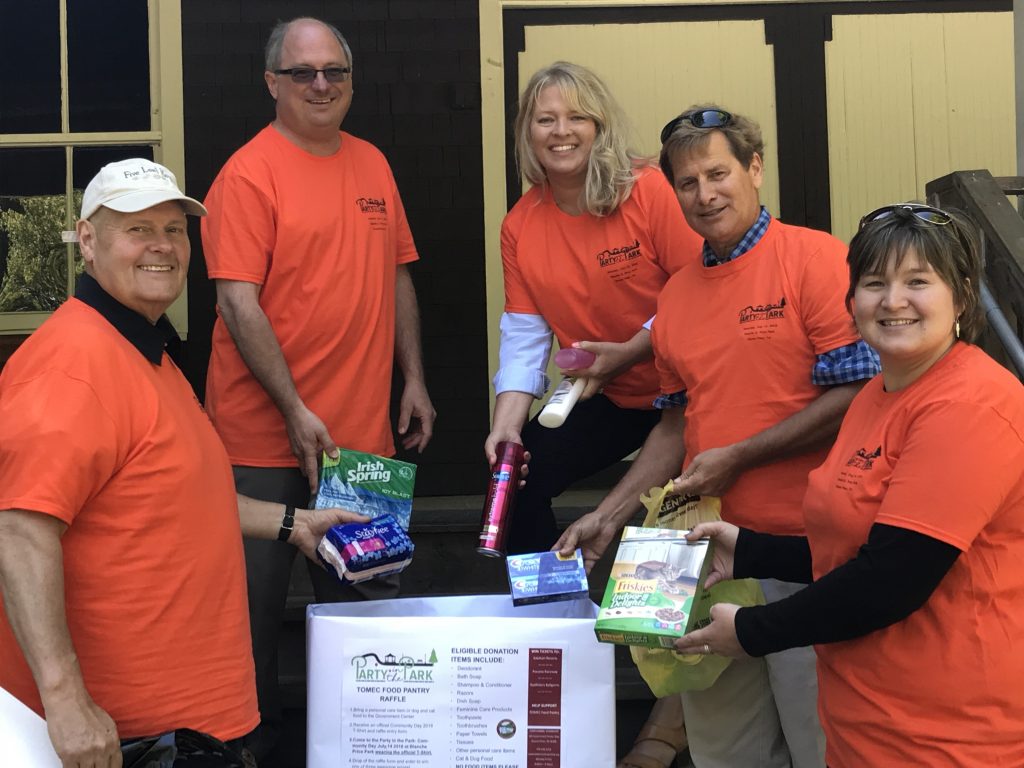 Tobyhanna Township, State Rep Jack Rader, and Top of the Mountain Ecumenical Food Pantry officials have announced a raffle to benefit the TOMEC Food Pantry of Five Loaf House.
The raffle is a first-of-its-kind in the township, and community members are invited to drop off donations at the Tobyhanna Township Government Center. Participants receive a free Party in the Park: Community Day 2018 t-shirt and a raffle ticket. Raffle prizes include Kalahari Water Park passes, tickets to Pocono Raceway, and tickets to the Scranton/Wilkes-Barre RailRiders. You must be present at Community Day on July 14th and wearing your free t-shirt to win.
Accepted donations are: dog and cat food, toothpaste, toothbrushes, deodorant, shampoo, conditioner, bath soap, feminine products, paper towels, tissues, dish soap, and other personal care items. All donations benefit the Top of the Mountain Ecumenical Food Pantry.
"This is a great opportunity for the community to celebrate and help each other," states Julia Heilakka, Community Engagement Coordinator for Tobyhanna Township.
The t-shirts, sponsored by Panther Waste, are available now and during the Party in the Park: Community Day 2018 with a donation. Winning tickets will be drawn at 5:45PM.
Party in the Park is free of charge and will open at 2:00PM and conclude with a spectacular fireworks display at dusk. Admission and parking is free.